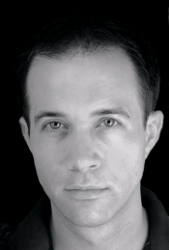 Welcome to my online résumé!
I am currently an Assistant Project Scientist at UC Riverside, working with Big Data technologies. I am also the principal developer of NebulOS—a Big Data platform, specifically intended for scientific data analysis. In April 2016, I finished working on the photometric redshift estimation pipeline simulation for the proposed Caltech/JPL mission, SPHEREx, and now I am beginning to investigate ways of using deep neural networks (deep learning) to gain insights into data from cosmological simulations and observations.
This website is intended to provide more detail than a standard résumé. Please explore the site to learn about my skills and experience. In many cases, clicking a keyword or phrase reveals more details. For example, clicking the link below reveals a timeline of my academic and professional milestones.
Regards,
Nathaniel R. Stickley